Close Range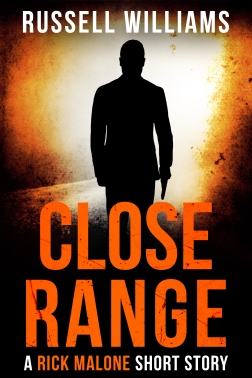 Buy from:

Detective Rick Malone discovers a group of thieves are committing a robbery. Intent on stopping them, Malone decides to enter the building, free the hostages, and arrest the burglars. But stopping them proves to be harder than he expected. Outnumbered and overpowered, Malone must go on the warpath to bring these ruthless criminals to justice.

Close Range is the third short story in the Rick Malone crime thriller series and can be read as a standalone. If you like tough guy heroes, fast-paced action, and deadly confrontations, then you'll love Russell Williams' dark, gritty tale.

(Sign up for Russell Williams' mailing list to get this ebook for free.)

READER REVIEWS

"A satisfying and suspenseful read."

"The short story grabs your attention from the start and doesn't let go."

"An action-packed short story."

"A well-written page-tuner."

"This short story is a terrific read."




$0.99 USD